Regus
With 1020 business centres across the US, you can find Regus in major cities, airports, service stations and public buildings in most cities. Compare workspaces and serviced office space from Regus on Rubberdesk.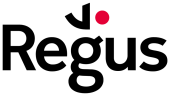 So you're ready to begin your search for flexible office space but don't know where to start? We'd recommend having a look through what Regus Australia has to offer. Whether you're searching in the CBD or a suburb closer to home, with over 80 locations across Australia, Regus makes the search for office space easy as can.
Regus enables thousands of people and their businesses to "work where they want, when they want and how they want."
With private offices and coworking desks available, Regus offers a professional solution for those looking for affordable desk or office rates whilst still focusing on a corporate atmosphere.
Australia's Largest Serviced Office Provider
As far as its Australian offerings, Regus has 71 locations across Australia's central business districts, airports, and suburbs. The company oversees 608 serviced offices in all.
Ideal for Corporates
Although all Regus locations come complete with a coffee machine, the coffee-shop vibe WeWork is known for is absent here. While WeWork puts the emphasis on making communal spaces, Regus focuses on creating corporate ones. Individual spaces are enclosed and private while providing all of the extras expected from a serviced office.
Privacy is a Key Feature
Regus's locations exude professionalism and class in every detail. As such, the company is particularly well-suited for legal and financial professionals. agencies, and large corporations. Business addresses and virtual offices are also available for companies that need them.
Regus puts particular emphasis on privacy and security, and its enhanced COVID protocols allow for further physical distancing in addition to its ramped-up sanitization efforts.
Amenities & Features

Professional reception team
Member discounts
Networking events
Business-grade WiFi
Secure IT infrastructure
Mail notifications, handling
Kitchen facilities
Meeting Rooms
Printing facilities
Global lounge access
End of trip facilities
Coworking space
End of trip facilities
Security, cleaning, utilities & maintenance
Explore Current Availability on Rubberdesk