155 North Upper Wacker Drive
Chicago 60606
IL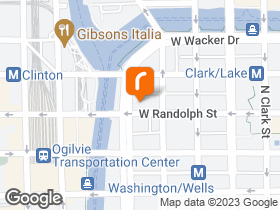 Available spaces
Get an instant quote on office space
Description
Servcorp @ 155 North Wacker Drive, Chicago, IL, 60606

155 North Wacker is a landmark Chicago West Loop skyscraper, standing 46-stories tall and offering 1.3 million square feet of tech-forward business space designed by renowned architects Jim Goettsch & Steve Nilles. Tenants benefit from advanced features like full height energy efficient glass, column free 45 foot lease spans, plus the convenience of being close to public transportation hubs expressways, financial exchanges and major corporations. This LEED Gold building positions businesses for success with its unparalleled technology advancements and unbeatable location - providing an ideal environment for productivity within reach of all amenities necessary for running operations smoothly!


FEATURES

Friendly reception staff

Mail handling

Events and networking

Bookable Meeting rooms and boardrooms

Breakout space for informal meetings or thinking space

Free to use phone booths for privacy

Wifi and fixed line access

24x7 access

Printing and scanning facilities - (Pay-As-You-Go)

Stocked and serviced kitchens

Cleaning services

Desks, chairs and pedestals included


WHAT YOU'LL PAY

Your Agreement will cover all the details of what's included and what you'll pay for, but as a guide:


Upfront Costs include one-off set up fee to cover things like provision of access passes, any signage and service retainer (typically two months rent)

Monthly outgoings includes all your outgoings and is based on the number of memberships and the office space rented.

Pay-As-You-Go Services include any adhoc IT services requested, printing services and meeting room usage. Note that credits for meeting rooms and printing are typically included in your membership plan, and you will only be charged for usage in excess of your allowance.


ABOUT RUBBERDESK

Rubberdesk is a platform used by Real Estate Agents on behalf of Tenants as well as Tenants themselves looking for Coworking and Flexible Office Space.

Rubberdesk compares all the options, checks availability and finds the best price for coworking spaces around the world.

Because even industry insiders struggle to keep up with the fast paced nature of Coworking and Flex Office Space.
About Host
Servcorp is a renowned global coworking company supplying businesses with virtual offices, serviced offices and shared workspaces in 160 locations around the world. Their cutting-edge environments offer turnkey furnishings including high-speed internet access, IT support and reception services for all needs. Meeting rooms are available onsite along with video conferencing capabilities as well as a dedicated receptionist to manage calls and mail handling when needed. All of Servcorp's esteemed facilities place an emphasis on security through 24/7 access availability, CCTV monitoring systems and secure biometric entry measures that meet even the most stringent requirements of business professionals seeking first class accommodations paired with superior service quality standards