321 University Avenue
Newark 07102
NJ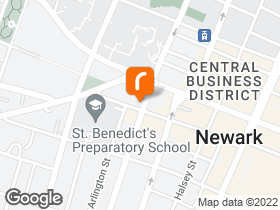 Available spaces
Get an instant quote on office space
Description
We know that traditional leases don't work for everyone. Easy Offices allows you to browse from all available office suites, whether you need long-term stability, rolling contracts or short-term convenience.
About Host
Industrious has tailored workspaces to fit the needs of businesses around the world. They offer highly professional, well thought out offices that can be adapted to suit the rapidly changing nature of work.
All office spaces are fully managed and come furnished and IT taken care of, with lightning fast Wi-Fi speeds plus professional grade printers so your team can focus on your business.
Industrious has over 160 locations across the US and overseas, spread across more than 65 cities, all accessible under one membership.
Industrious offers businesses solutions that include Hybrid access passes, Virtual addresses, Meeting spaces, Coworking and Dedicated desk, Private offices, Large Private Suites, Conference rooms, Event Spaces and Enterprise solutions custom built.