618 Fish Creek Thoroughfare
Montgomery 77316
TX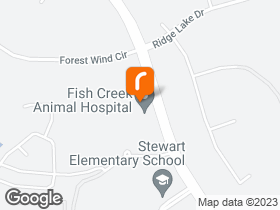 Available spaces
Get an instant quote on office space
Description
The Cannon @ 618 Fish Creek Thoroughfare, Montgomery, TX, 77316

The Cannon is proud to bring its unique community focused workspace experience to the fast-growing area of Woodforest. With 19 private offices, three conference rooms and plenty of places for entrepreneurs, innovators and small business owners alike to collaborate - The Cannon Fish Creek offers an incomparable opportunity for startup success in north Houston's Park at Fish Creek development. Join us today as we come together as a diverse community open to individuals from all backgrounds!


FEATURES

Friendly reception staff

Mail handling

Events and networking

Bookable Meeting rooms and boardrooms

Breakout space for informal meetings or thinking space

Free to use phone booths for privacy

Wifi and fixed line access

24x7 access

Printing and scanning facilities - (Pay-As-You-Go)

Stocked and serviced kitchens

Cleaning services

Desks, chairs and pedestals included


WHAT YOU'LL PAY

Your Agreement will cover all the details of what's included and what you'll pay for, but as a guide:


Upfront Costs include one-off set up fee to cover things like provision of access passes, any signage and service retainer (typically two months rent)

Monthly outgoings includes all your outgoings and is based on the number of memberships and the office space rented.

Pay-As-You-Go Services include any adhoc IT services requested, printing services and meeting room usage. Note that credits for meeting rooms and printing are typically included in your membership plan, and you will only be charged for usage in excess of your allowance.


ABOUT RUBBERDESK

Rubberdesk is a platform used by Real Estate Agents on behalf of Tenants as well as Tenants themselves looking for Coworking and Flexible Office Space.

Rubberdesk compares all the options, checks availability and finds the best price for coworking spaces around the world.

Because even industry insiders struggle to keep up with the fast paced nature of Coworking and Flex Office Space.
About Host
The Cannon is a Houston, Texas-based coworking business that provides cost effective and versatile office spaces. It strives to build an inclusive atmosphere particularly tailored for entrepreneurs and startups, with features such as private offices or shared workspaces providing high speed internet access alongside printing amenities. The company's mission involves creating growth through networking opportunities; even offering mentorship programs alongwith educational resources being made available - allowing members to develop further in their professional pursuits. Furthermore, the Cannon assists its constituents by helping them gain access to financial funds which can be used towards marketing efforts amongst others investments needed for businesses upkeep/growth